I have yet to share with you the inspiration behind Beads and Diamante from my Signature Collection. As with Gold Mosaic, Black Mosaic and Mosaic Plate these designs have evolved from past projects which I have loved and enjoyed doing.
Jewellery was the theme of a project I completed whilst studying my foundation art and design course at Cleveland College of Art and Design. As part of the project I studied the shapes and patterns in jewellery and gem stones, drawing them in many different media. I adored the formations of the draped beads, beads in many shapes, sizes and colours. Up until now I had never had the chance to convert these beads into an actual repeat pattern.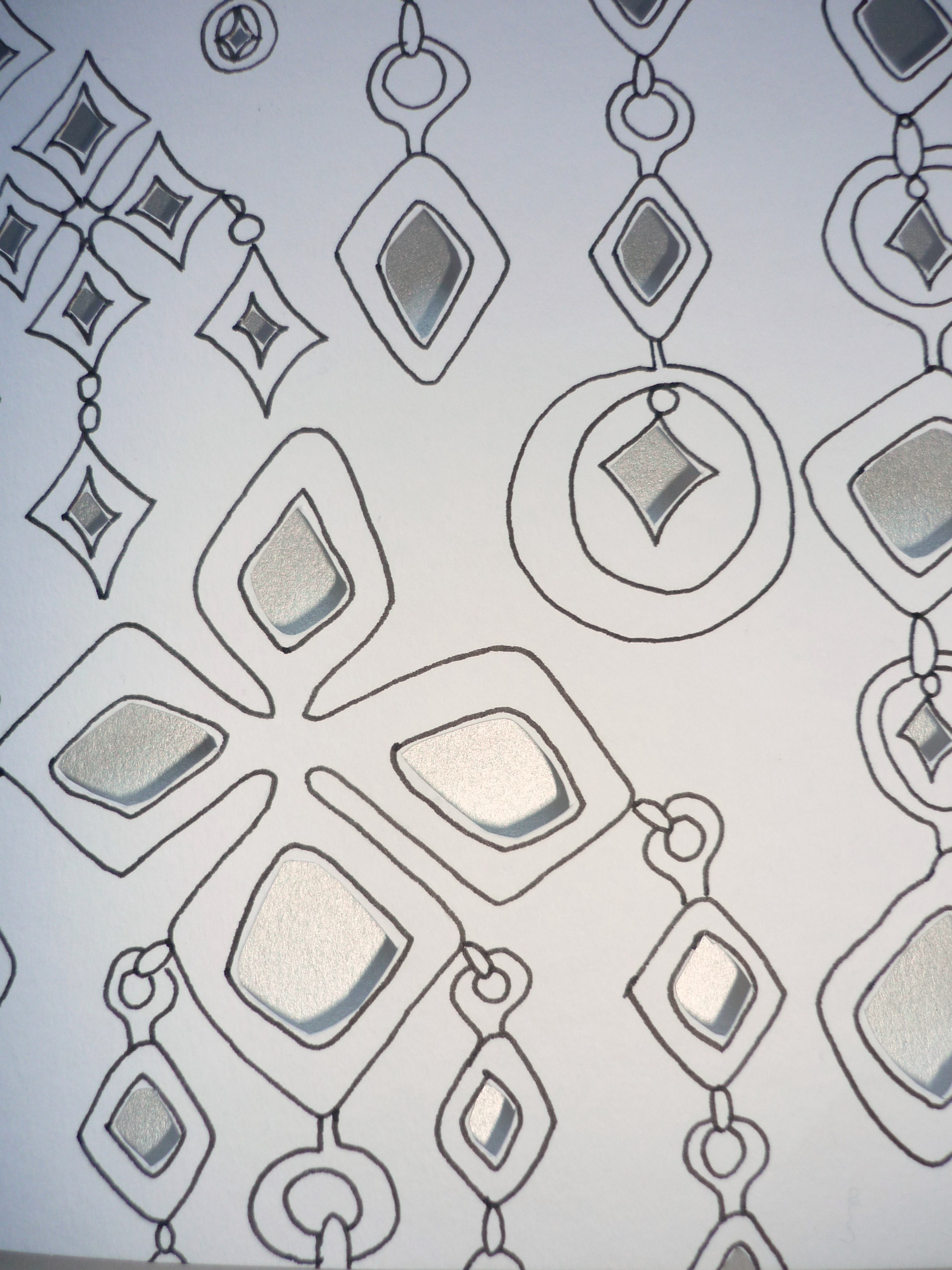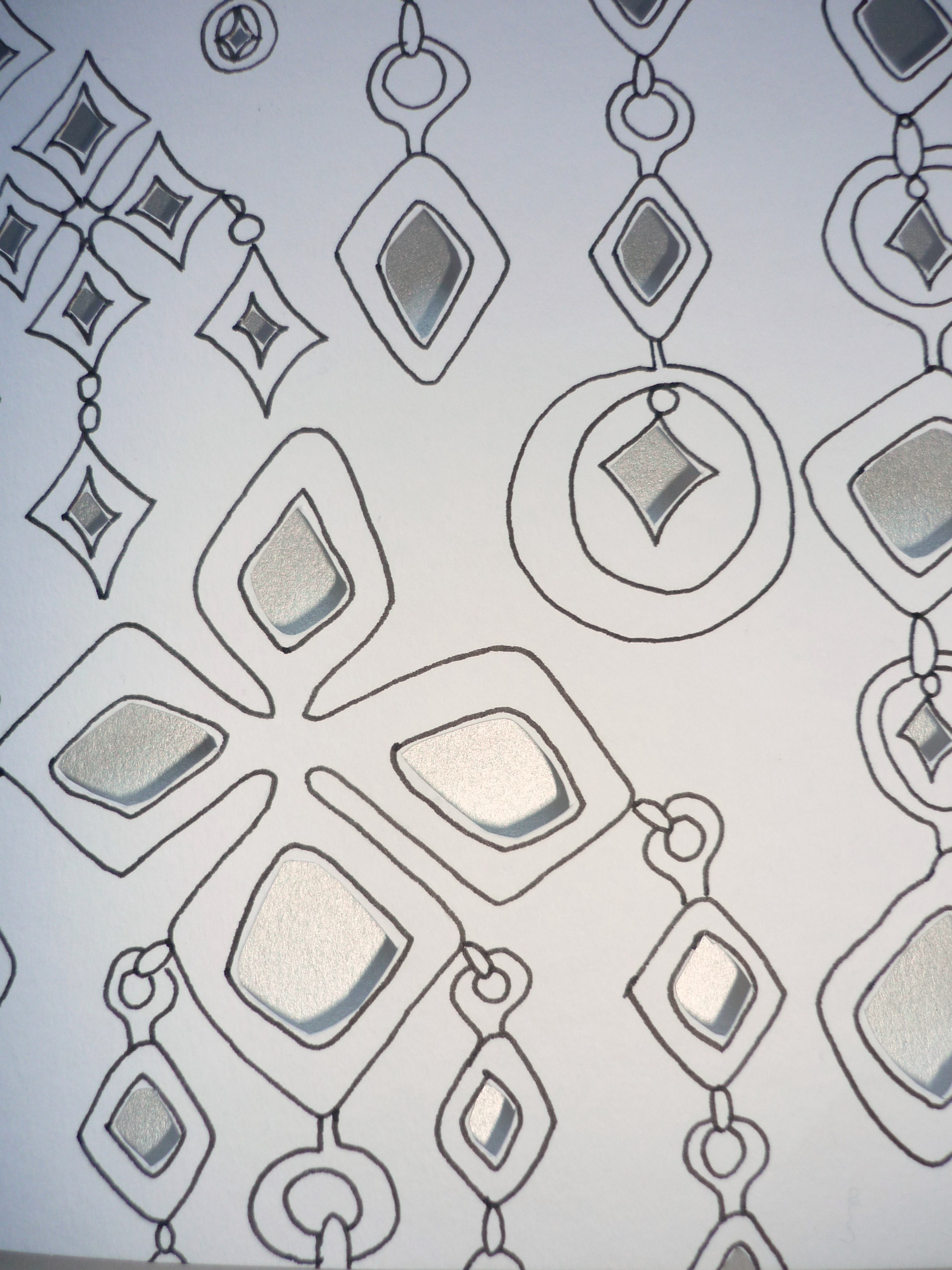 Beads - an elegant jewellery inspired design. Strands of cut work beads drape down the paper lengths in a seamless repeat. This is the most subtle pattern in the collection with the cut work photographed over a soft pale green. It's simple and very pretty.
I was also fascinated by the shapes and colours visible in the study of diamond facets, how the light reflecting of the stones created pretty geometric like patterns. It is this detail I wanted to capture and use to create a unique pattern.
Diamante - this 70's feel design incorporates shapes and details created by light reflecting off gemstone and diamond facets. The intricate crisp cut out shapes cast dark defined shadows on the pale grey background creating a strong three dimensional effect.
Bead and Diamante wallpapers are available to buy online right here at www.patternation.co.uk.