In celebration of Gold Mosaic finally being put into print I thought it would be appropriate to share the story behind the design and the roll it has played in Patternations existence.
Born in 2010, Gold Mosaic was one of seventeen wallpaper designs produced as part of my Final Major Project at Teesside University where I was studying Textiles & Surface Design. Inspired by decorative ceramics, tiles and mosaics, the theme of the project resulted in drawing patterns from antique tiles, cutting the drawings up into little pieces and rearranging them to create a mosaic pattern of my own. The mosaic pattern made up of unusual little shapes was then transferred onto a silk screen and printed. The original Gold Mosaic length was 3.5 metres long, screen printed in a gold metallic pigment which gently shimmered in the light. The main focus throughout the project for me was to create bespoke wallpapers, one off designs which could not be recreated exactly the same again. To do this I incorporated a favourite technique of mine, cut work. Using a scalpel I randomly select gold mosaic pieces and by hand cut the centres of them out. When hung in front of a wall the light would shine through the holes to create a delicate pattern on the wall behind. As a favourite design from my final collection it was selected to be displayed in the end of year degree show With a Twist, at Hartlepool Art Gallery.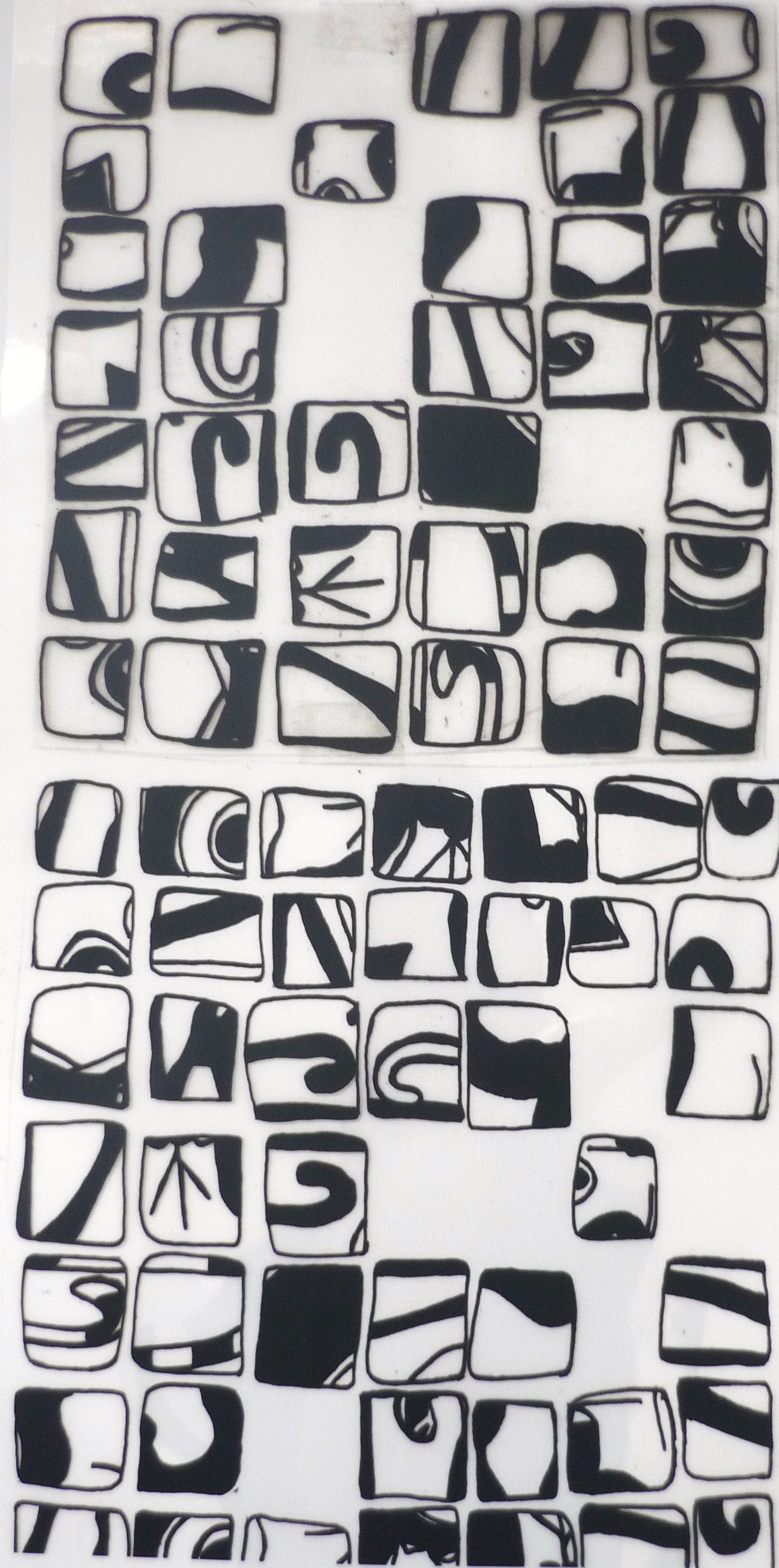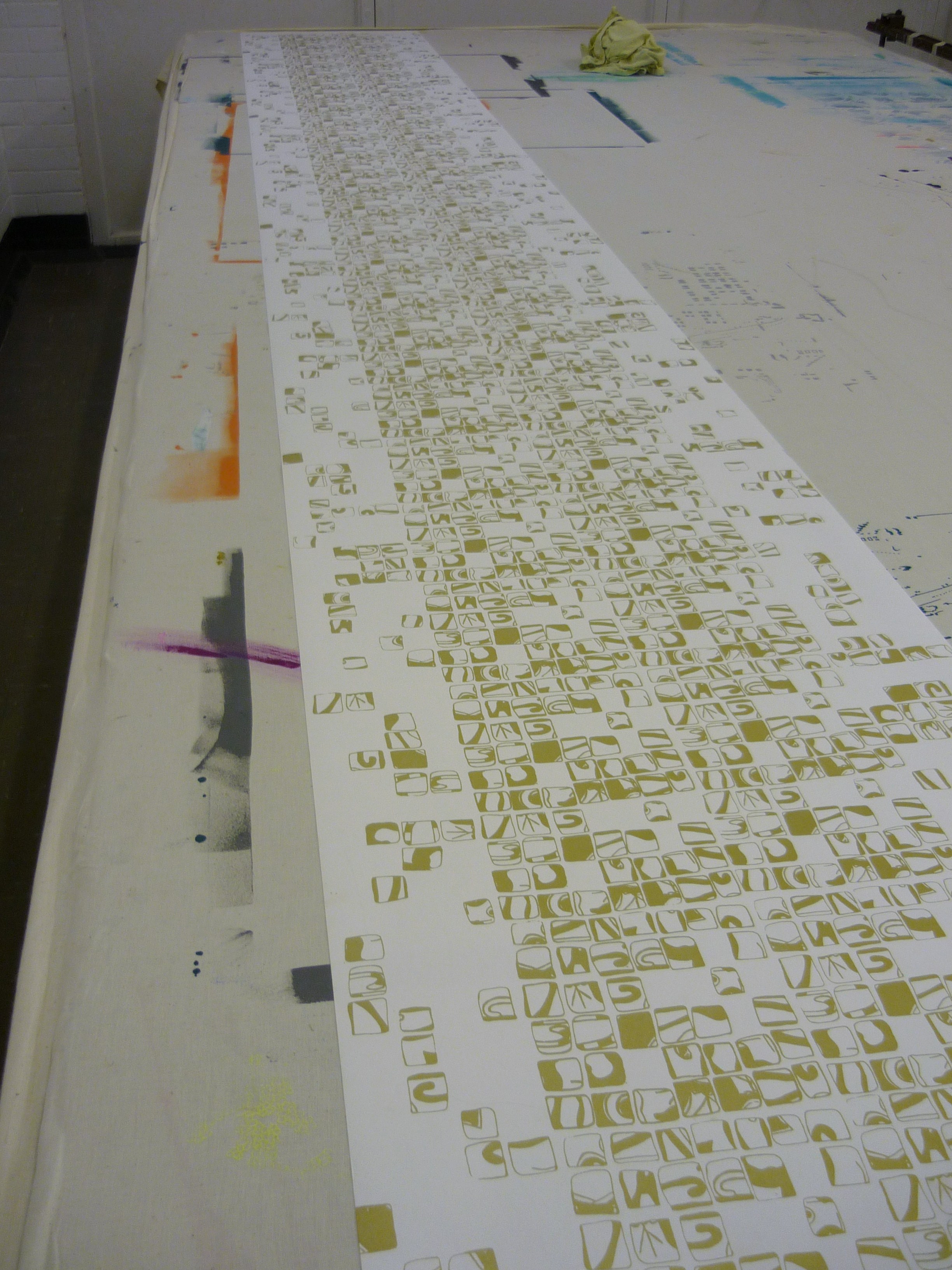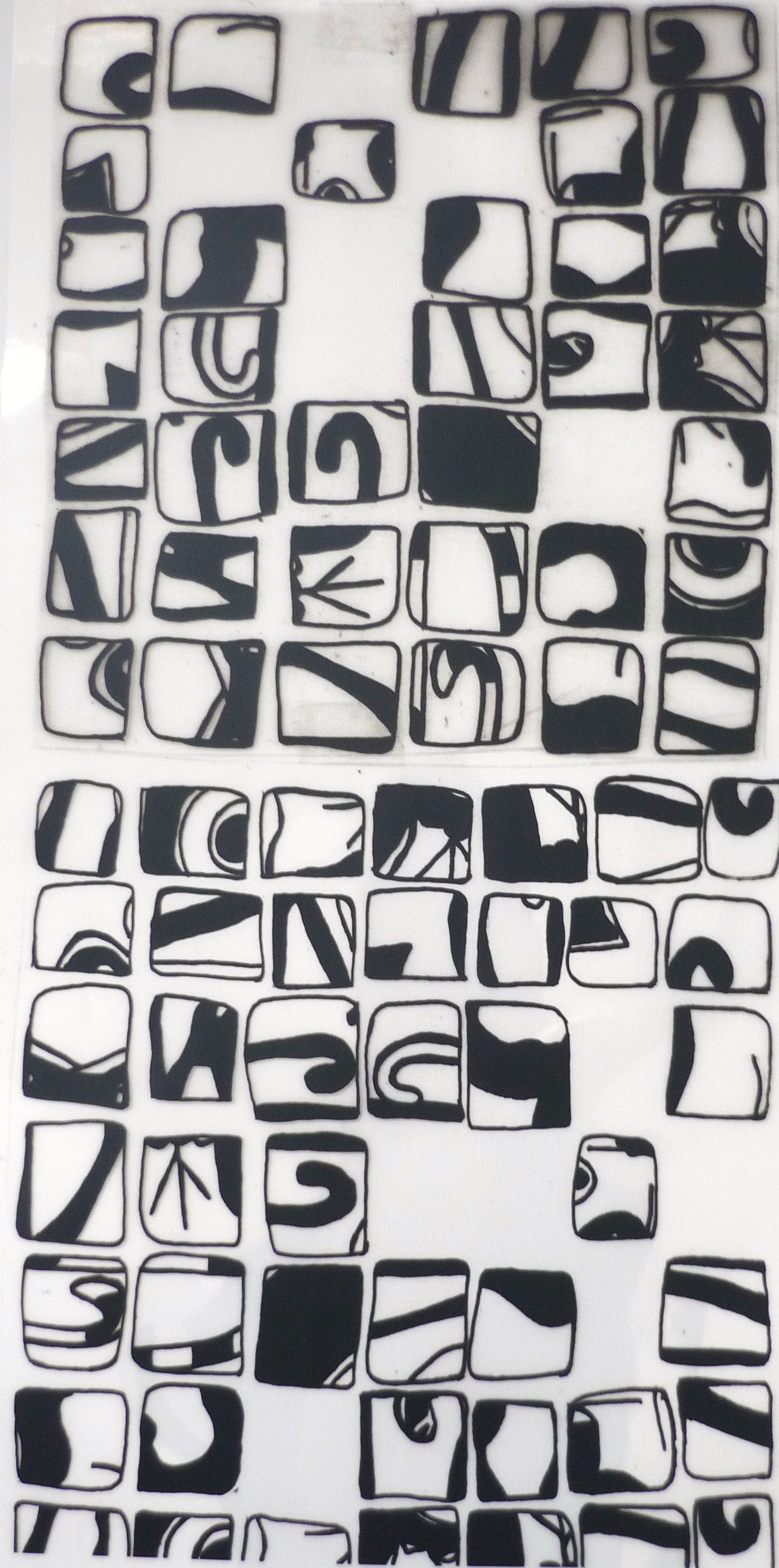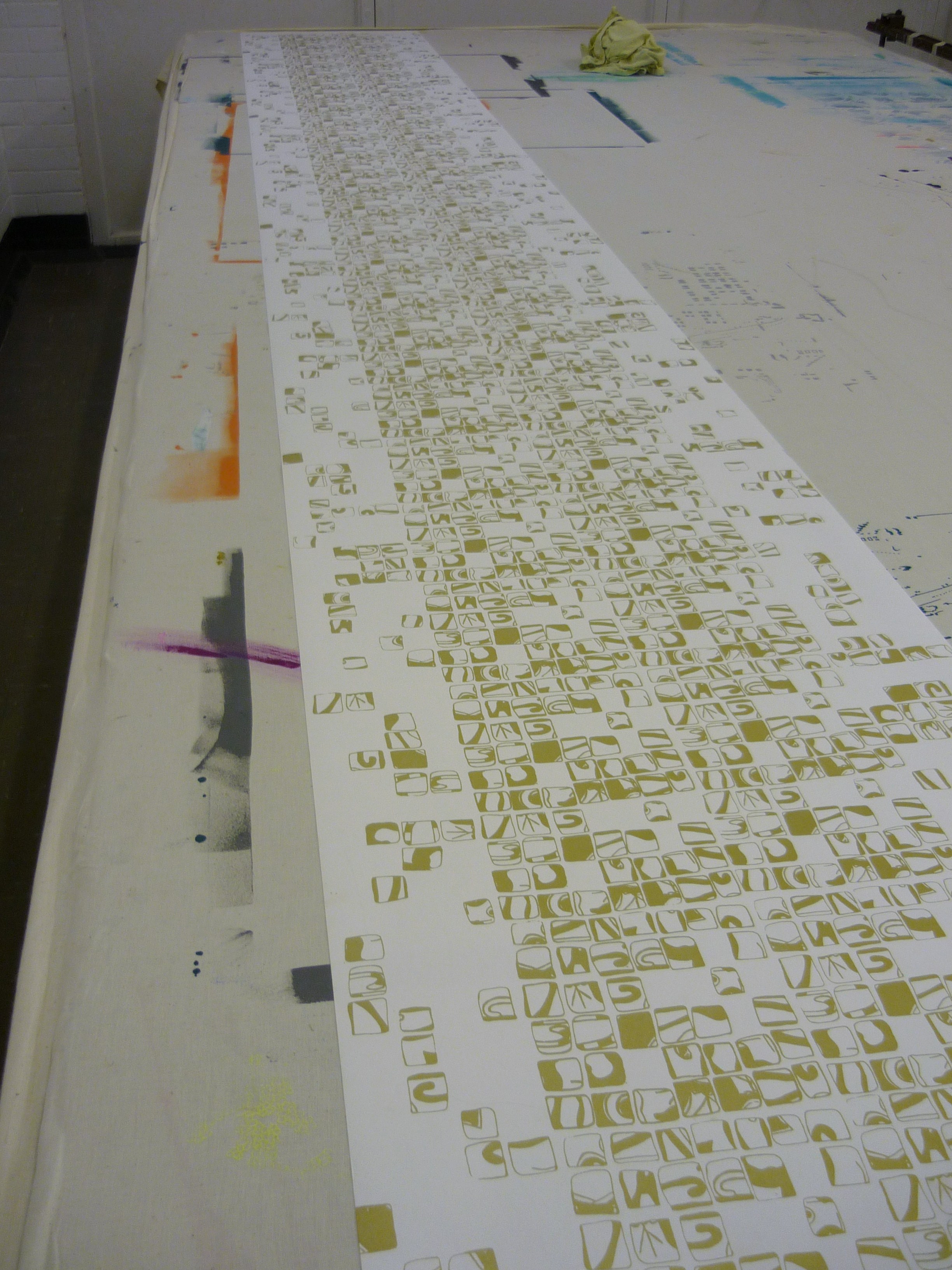 In November the same year I was commissioned by Saltburn Artist Project to paint the Gold Mosaic pattern onto the walls of the gallery for their winter Off the Shelf selling exhibition.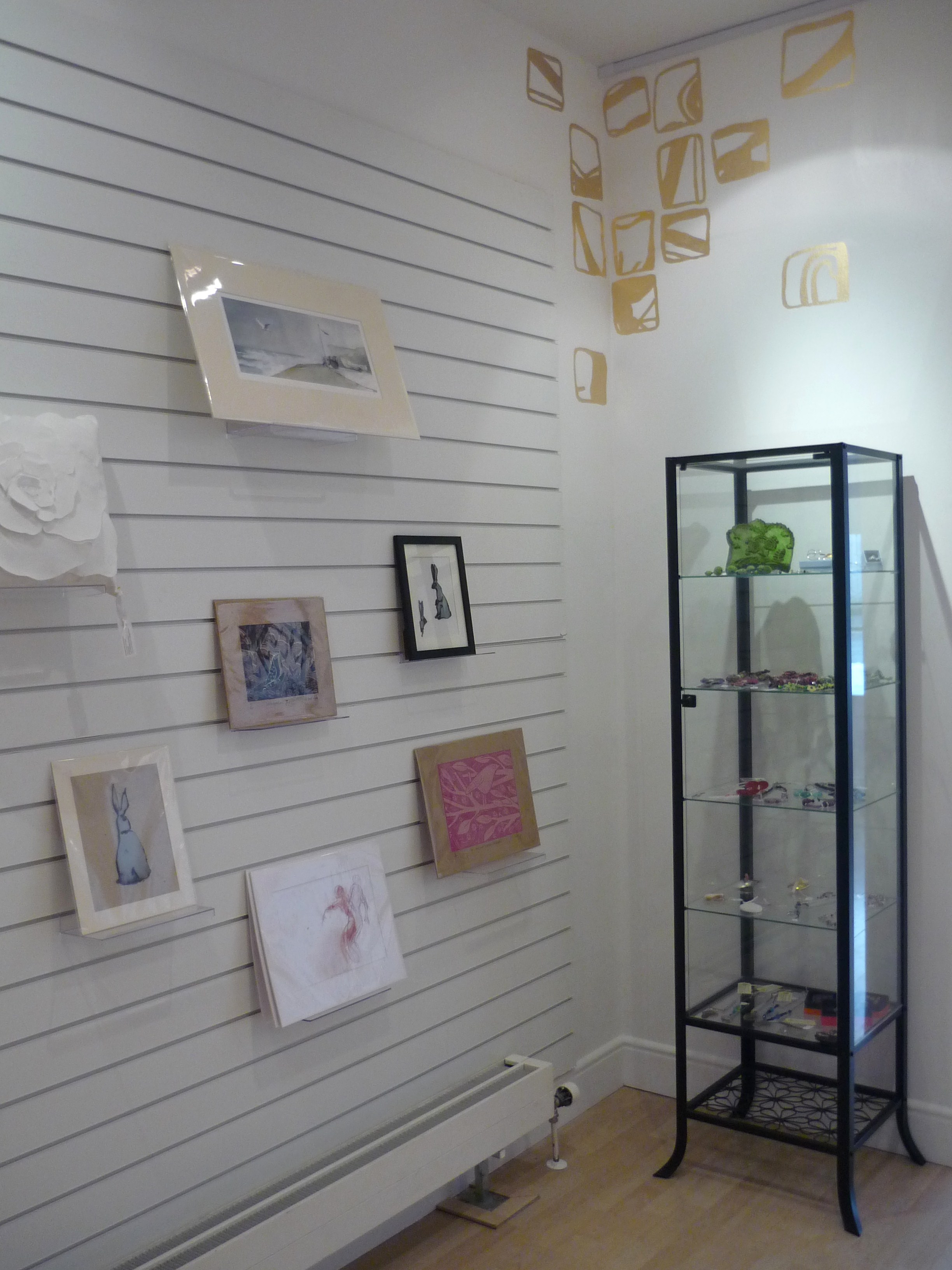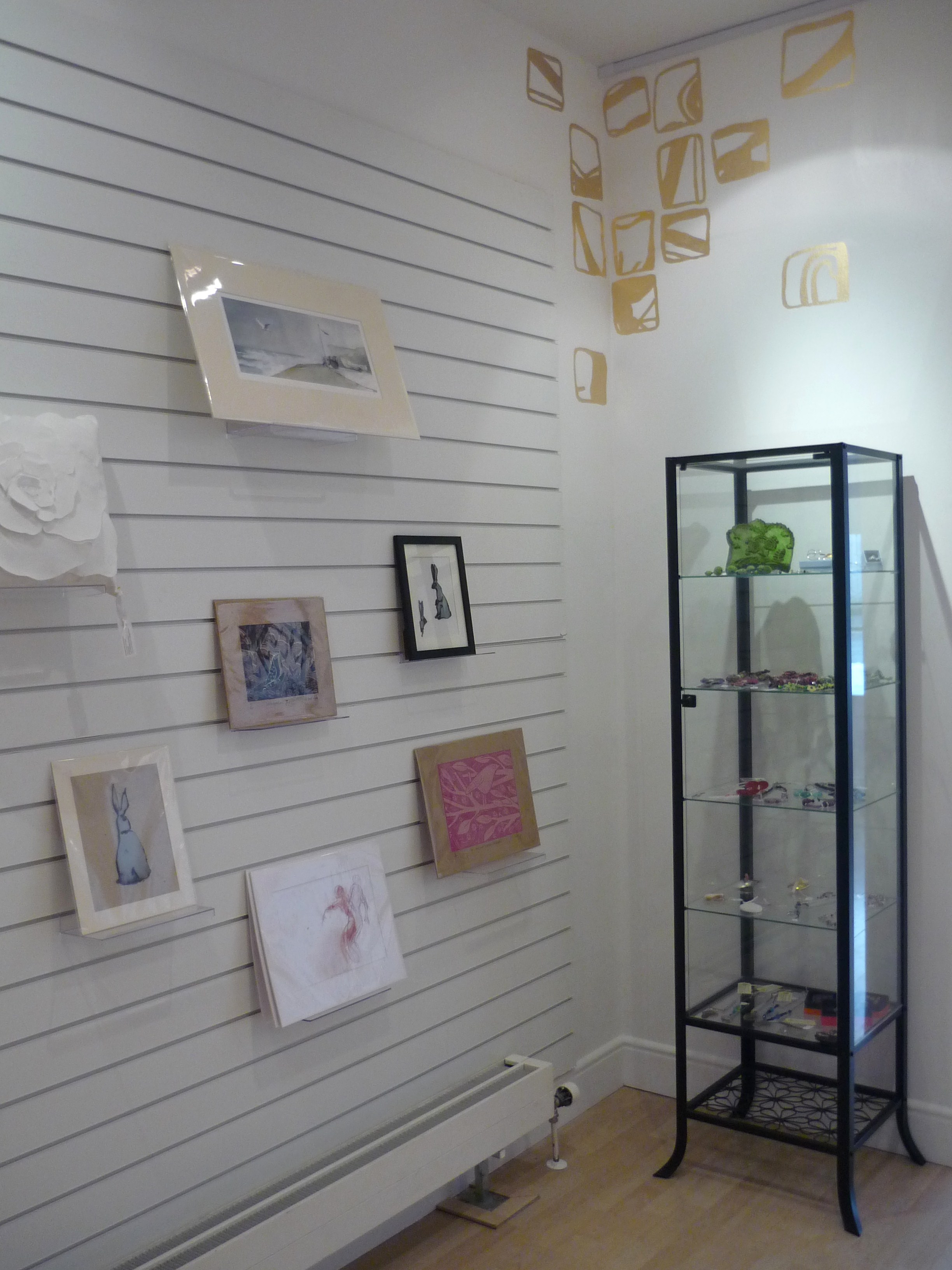 In January 2011 Gold Mosaic was exhibited at Interiors, NEC Birmingham after making it into the top sixteen of the New Design Britain Awards. It was very exciting to be awarded runner up in the surfaces category, I won a year's free membership to ACID and the show resulted in me securing a work placement with top bespoke wallpaper company Fromental, London.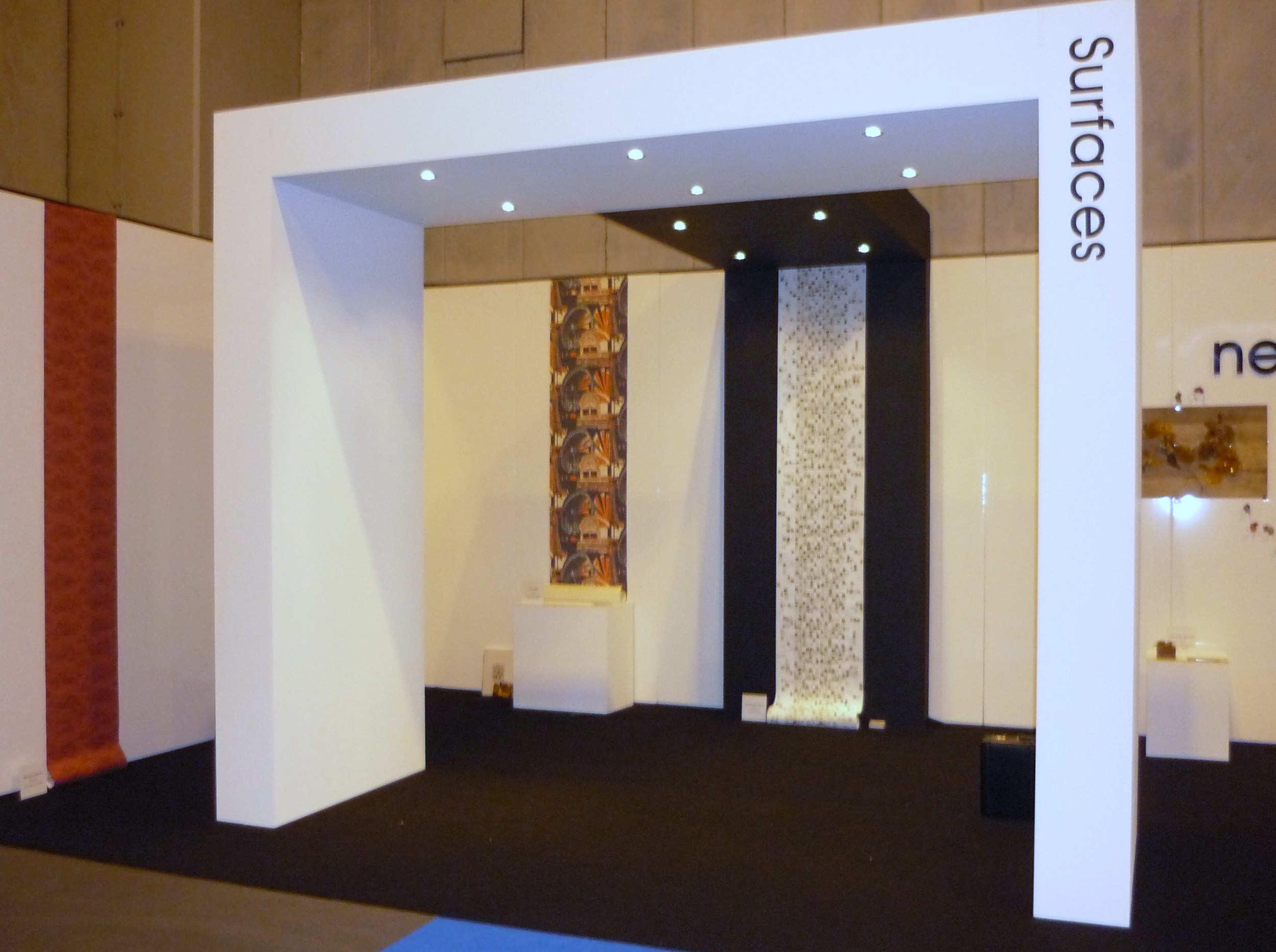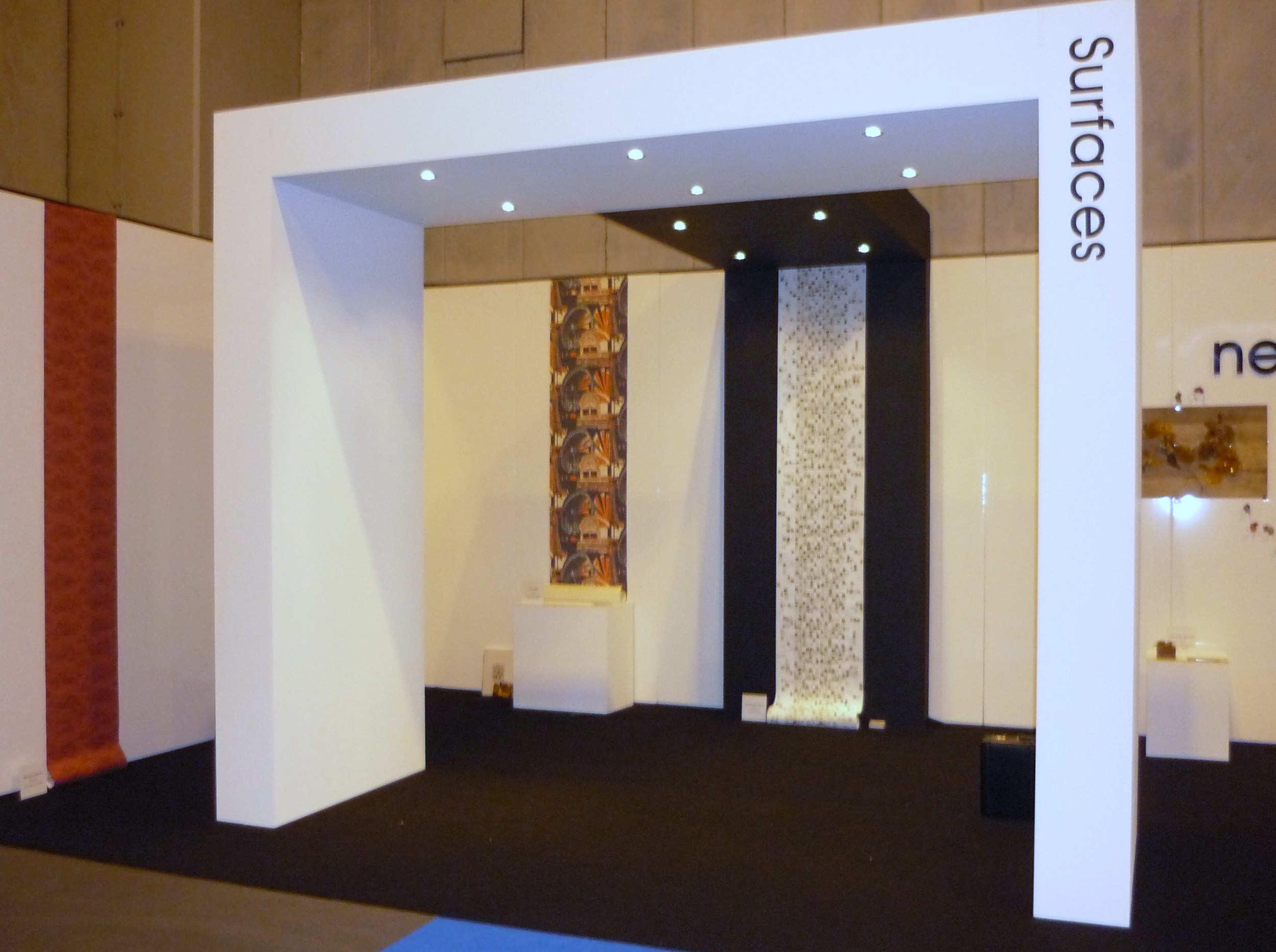 Gold Mosaic has since been exhibited in a number of shows and exhibitions including the Exhibitionists weekend, Saltburn Gallery 2011. Saltburn Arts Fair exhibition and open studios, 2012. Push//Pull Art//Exhibition, Kirkleatham Museum, June 2013. More recently it has featured in the tenant's exhibition and open studios at Saltburn Gallery, June 2013. Currently it is on display in the Palace Hub Gallery, Redcar, until October 20th.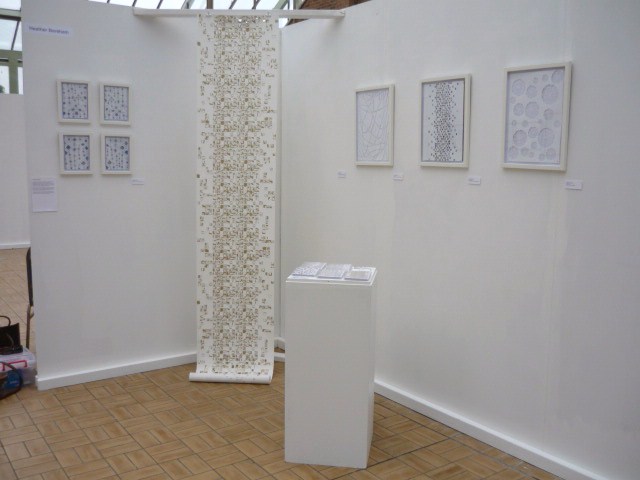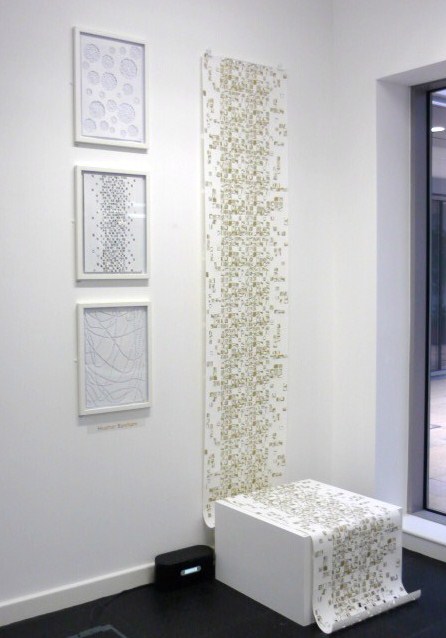 Amongst other things since graduating three years ago I have run workshops, been on a number of work placements and taken part in many shows and exhibitions. These experiences have made me realise that my passion still lies in surface design for interiors, specialising in unique wallcoverings. Gold Mosaic has without a doubt been my most popular piece of work to date, it has been my most commented on and remembered piece, plus it is award winning. The positive feedback I have received from the piece has given me the motivation and inspiration to start my own business. As I am so attached to the design I wanted Gold Mosaic to become a signature pattern or trademark for Patternation which is why you will see the little Gold Mosaic pieces scattered on everything from the logo and website to labels and invoices.
Three years on the design has been photographed to capture the three dimensional qualities, allowing it to be printed digitally, making it available to buy by the roll and have displayed on the walls of your own home. Gold Mosaic will be one of five designs to be launched as part of Patternations first collection, available to order online soon. Keep an eye on Patternations blog and facebook page for details.